Team Santos Jiu Jitsu
Instructors
Team Santos is a Jiu Jitsu Team run original Cesar Gracie Team member's (1995) Jon Santos and Caleb Mitchell. We push the basics we train hard. Adult and Kid's Classes run daily. The longest running Brazilian Jiu Jitsu program in the Danville/San Ramon area.Classes help kids listen better, believe in themselves also working with others.
We have a new Muay Thai Kickboxing class lead by rising MMA star Joe Kropschot Mon/Wed 4-5pm
Team Santos is open to interested students of all levels! No long term contracts! Kids classes Monday-Thursday 5pm-6pm.Saturday Open Roll 10am-12pm Adult/Kids classes cost $125 a month for unlimited classes. First week is free with no obligation (and no long term contracts ever). Located at 2001 Omega Road San Ramon ste 100 (first floor), CA 94583 (Next to Golden Skate). Call (925) 519-4459.
Team Santos Jiu Jitsu
Instructors
All kids classes are run by head instructor Black belt Jon Santos and Brown Belt Jessica Rodriguez. We work on building kids up - we workout, run, learn new moves and then drill and train. Anti-bully classes are mixed into current schedule no extra charge. We don't charge for belt testing you earn them here. Drop-ins welcomed $20. Meet the team below!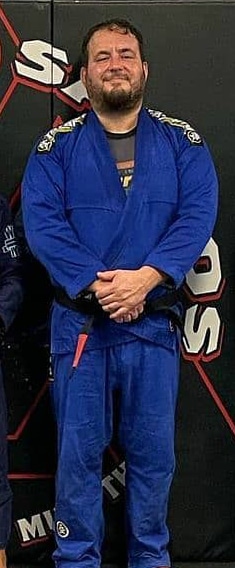 Head Instructor
Jon Santos
Jon Santos is a Black Belt in Brazilian Jiu Jitsu under Cesar Gracie he is also from the original 1995 Gracie systems Team. With over 24 years of experience, Jon has won many awards and competitions including four Gracie Opens (1st Place) and multiple other gold and silver medals in championships around Northern California. He enjoys competing, teaching, and coaching students and fighters in Brazilian Jiu Jitsu (BJJ) and Mixed Martial Arts (MMA).
Read More

Jiu Jitsu Instructor
Jessica Rodriguez
Jessica Rodriguez is a BJJ Brown belt and world class grappler. Coach Jess started Jiu Jitsu at the original Cesar Gracie Academy with Coach Jon and Coach Caleb. Jessica has competed in high level BJJ matches all over the world, including many IBJJF competitions, SubCon, EPIC, FIVE, Abu Dhabi, NAGA, and soon F2W.
Read More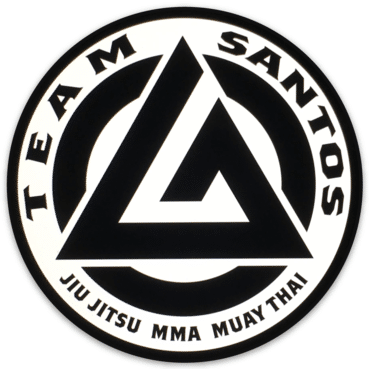 MMA/Jiu Jitsu Instructor
Caleb Mitchell
Caleb Mitchell is professional MMA fighter and a black belt in Brazilian Jiu Jitsu under Cesar Gracie. He has a professional MMA record of 7-4. Caleb is a veteran of MMA, having his first fight over 18 years ago. He has fought in many prestigious promotions, including IFC, WEC, Shooto and WAR.
Read More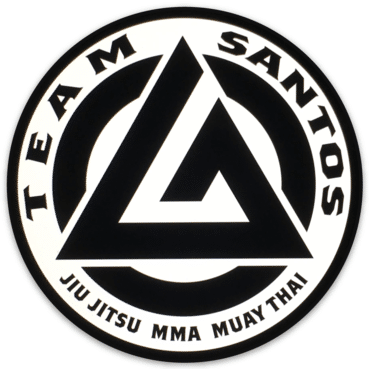 MMA/Muay Thai/Jiu Jitsu Instructor
Joe Kropschot
Joe is a professional MMA fighter and was previously the number one ranked amateur middleweight in California. He holds a Brown belt in Bazilian Jiu Jitsu under Jon Santos. He previously held the CAMO middleweight belt as well as the Conquer Fighting & Bay Area Combat Middleweight Belts, with an amateur MMA record of 5-0 and a pro record of 4-0. Joe also competes in many BJJ promotions, including NAGA, Fight to Win, and many IBJJF competitions.
Read More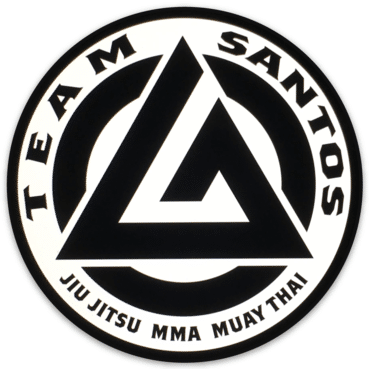 MMA/Muay Thai/Jiu Jitsu Instructor
Bret Bergmark
Bret Bergmark is professional MMA fighter and a brown belt in Brazilian Jiu Jitsu under Cesar Gracie. He has a professional MMA record of 9-1-1. Bret is a veteran of many prestigious MMA promotions, including Strikeforce, WEC and Pancrase.
Read More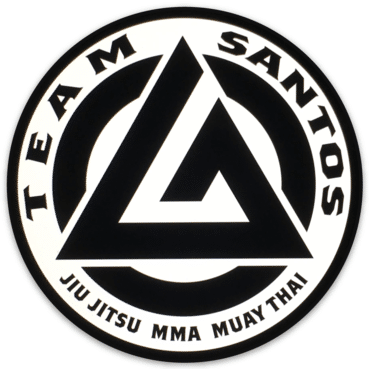 Jiu Jitsu Instructor
Jay 'JJ Machine' Santos
Jay Santos is a purple belt. Jay started training Jiu Jitsu with Ralph and Cesar Gracie over 21 years ago. He holds multiple gold and silver medals from the U.S. Open & the Gracie Open. Jay brings a high level technical game to his teaching.
Read More
Best place to train. You will work harder here than any other gym and the results will show if you consistently show up.
Coming from out of town, Team Santos took me in like family. Excellent place to train. I have definitely seen a major improvement in my BJJ game having only spent 6 months there. I would recommend Team Santos to anyone in the East Bay area.
Great people, true sense of community. The culture of this place is second to none and lead at the helm by the owner himself. Highly recommend checking out if you are at all interested.
I have trained in BJJ at Team Santos off and on for 12 years now and would never train full time anywhere else. Jon Santos (owner and head instructor) has taught me discipline in the art of Jiu Jitsu, and life. He not only shows what works in competition, but also real life situations. One of my favorite things about Team Santos Jiu Jitsu is the family atmosphere. I have made many close friends from there and the level of respect shown by everyone there is unmatched. Best BJJ in the Bay Area, no question, and would recommend to anyone and everyone looking to learn martial arts, self defense, or just get in shape!! Thank you Team Santos! You have seriously changed my life for the better!
Awesome place to train! Jon Santos (instructor) is incredibly knowledgeable and keeps us all honest. Great group of people and just about the best work out you can find. I would recommend this to anyone who wants to improve their quality of life.
We love Team Santos! Both of my sons absolutely love attending and are grateful for being so welcomed by them! …. Jon is an excellent instructor, very professional and works great with the kids! Not only do they teach the art of Brazilian jujitsu, they work to instill ethical and moral principles in the kids they instruct. Jon focuses on health and well-being, and really works hard to instill confidence in young students. The rates are also very reasonable and the ambience is extremely inviting. He has trained some of the very best who actively compete in tournaments, even several that fight professionally in MMA. His instructors are fantastic, patient and encouraging. They treat you like family and are very accommodating, even offering private lessons. We feel very fortunate and having found Team Santos and I look forward to watching my sons on this journey!
Are you interested more in what Martial Arts has to offer you?
Special Offers